January 21, 2021
Ever wanted to know where your interest in sustainability can take you outside the classroom? Then you should attend our virtual networking event!
We have invited several RSN alumni to attend, which creates a great opportunity to directly talk with those in the sustainability field.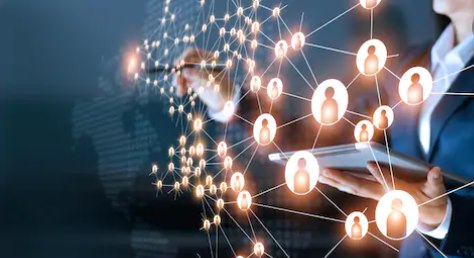 January 14, 2021

If the COVID-19 pandemic has taught us anything, it is that we need to transition to a stronger circular economy and incorporate more resilience strategies in our future. In our first event of 2021, we invited 4 speakers from different fields for a virtual panel discussion on how we can sustainably and mindfully rebuild our economy and way of life.
Featured Speakers:
Prof. Jury Gualandris, (Associate Professor, Operations Management & Sustainability at the Ivey Business School)
Monica Becker, (Director of Beauty, Personal Care, and Household Products at Cradle to Cradle Products Innovation Institute)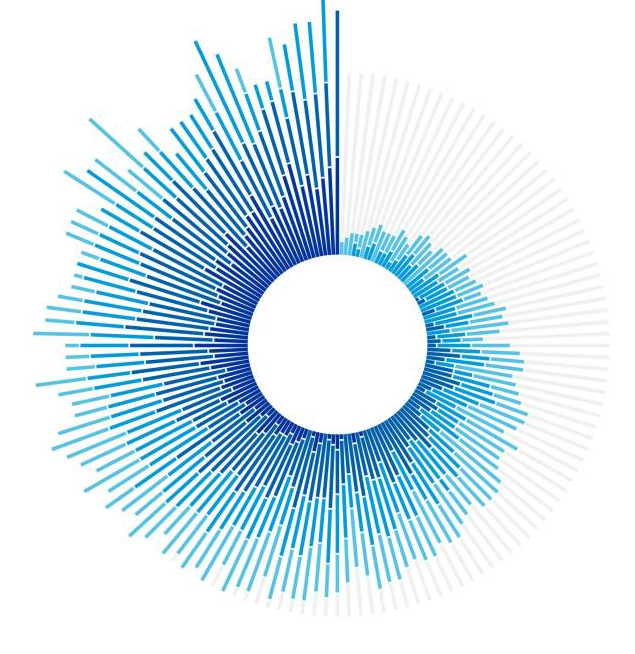 Greenwashing, Eco-Marketing, and Sustainable Business Strategies
November 12, 2020

As businesses try to attract environmentally conscious consumers, it has become increasingly difficult to distinguish between authentic marketing and corporate green-washing.
In this virtual panel, speakers discussed how to hold businesses accountable for their eco marketing, as well as how to develop sustainable business strategies.
Featured Speakers:
Dr. Shannon Lloyd (Assistant Professor, John Molson School of Business)

Pierrich Picard (Cofounder of Gutsy Kombucha)
Prof. Maurie Cohen (Professor of Sustainability Studies, New Jersey Institute of Technology)
Dr. Wren Montgomery, (Assistant Professor, Ivey Business School)
Sustainable Development and the Right to Live in a Clean Environment
November 2, 2020

Returning to his alma matter, the Honourable Thomas Mulcair discussed the impact of Quebec's Sustainable Development Act, and the change it brought to the Charter of Rights, including the right to live in a clean environment.
Featured Speaker:
Hon. Thomas Mulcair, (Professor, Universit

é

de Montreal and former leader of the NDP)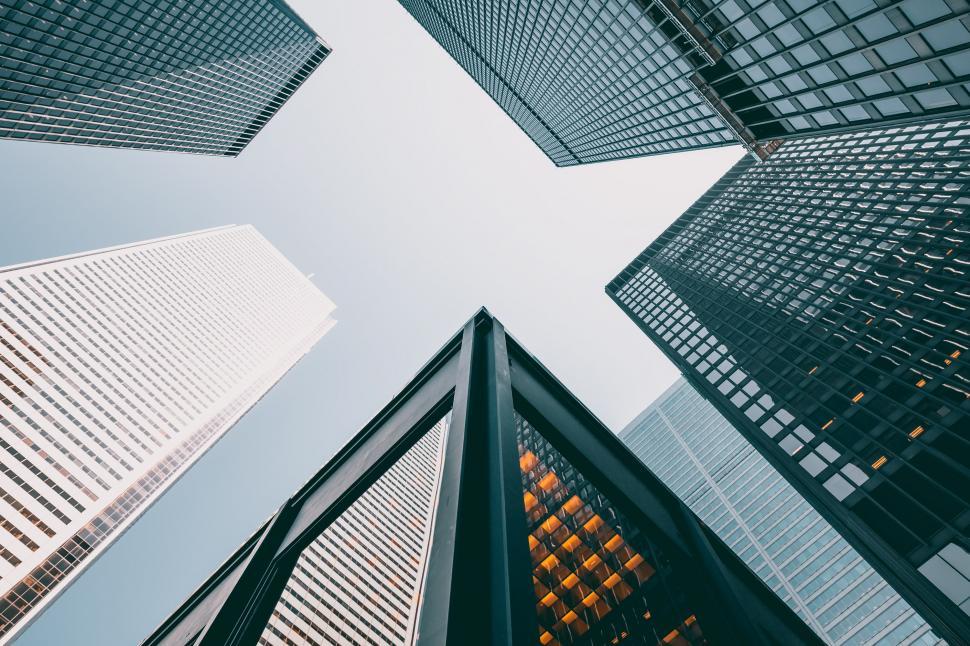 An Academic Perspective on Environmental Racism in Canada
September 24, 2020

This  virtual panel discussion addressed the connection between environmentalism and racial injustice. Drawing from their different academic backgrounds, speakers discussed the roots of environmental racism within Canadian institutions, and how environmental policies disproportionately impact marginalized communities.
Featured Speakers:
Ingrid Waldon (Associate Professor, Dalhousie University)
Deborah McGregor (Associate Professor & Canada Research Chair in Indigenous Environmental Justice)
Dayna Scott (Associate Professor & York Research Chair in Environmental Law & Justice in the Green Economy)
Larissa Parker (Student, Faculty of Law)
Dig In: Exploring Sustainable Food Systems
March 22, 2019
Plant burgers, oat milk, and deep fried crickets… As we move towards increasingly critical stages of climate change, our choices in what we eat and where it comes from will prove to be a crucial global turning point.
This panel discussion explored developments in sustainable food systems, from production to consumption, through social, environmental, and economic lenses.
Featured Speakers:
Juan Serpa (Assistant Professor, Management)
Priscille Raynaud (Political Science and International Development)
Thais Lewko (Head of McGill Food Analytics)
Lory-Ann Dion-Marcotte (Student, Environmental Science)
Milton Calderon (MealCare, Founder)
Disrupt the Grid: Canada's Rocky Transition to Renewable Energy
February 12, 2019
This discussion panel explored the different facets of emerging energy markets, innovative technical adjustments, government policy, and the interprovincial relationships that will act to deter or catalyze the transition to renewable energy. We examined where Canada is leading – and failing – in the clean energy sector, and how our generation can become involved in these crucial energy-based transitions.
Featured Speakers:
Omid Rouhani (Professor of Civil Engineering)
Ahmed Hanafy (Analyst, Dunsky Energy Consultancy)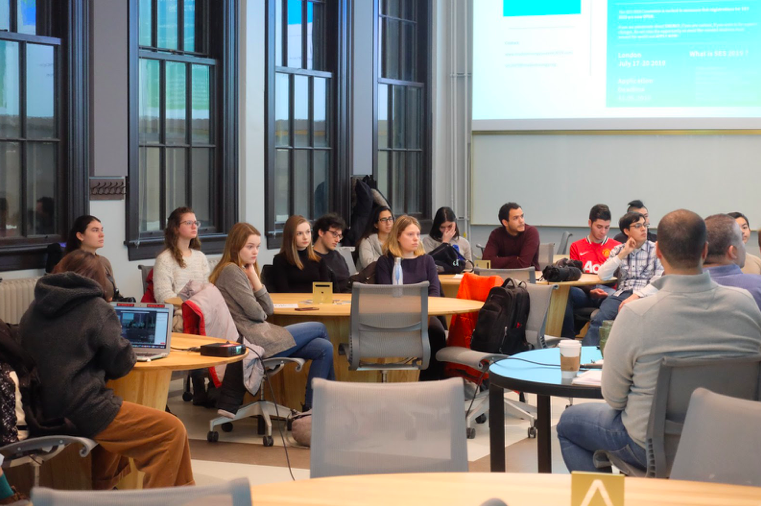 March 29, 2018
This event focused on females' involvement in research, addressing the gender dynamics in sustainability academia.
Featured Speakers:
Paolo Perez-Aleman (Professor, Strategy & Organization)
Megan Wylie (Graduate Student, Geography)
Kirsten Anker (Associate Professor, Law)
Anita Parmar (Associate Director, Building 21)
Dalal Han-na (Graduate Student, Natural Resource Sciences)
Fiona Zhao (Assistant Professor, Mechanical Engineering)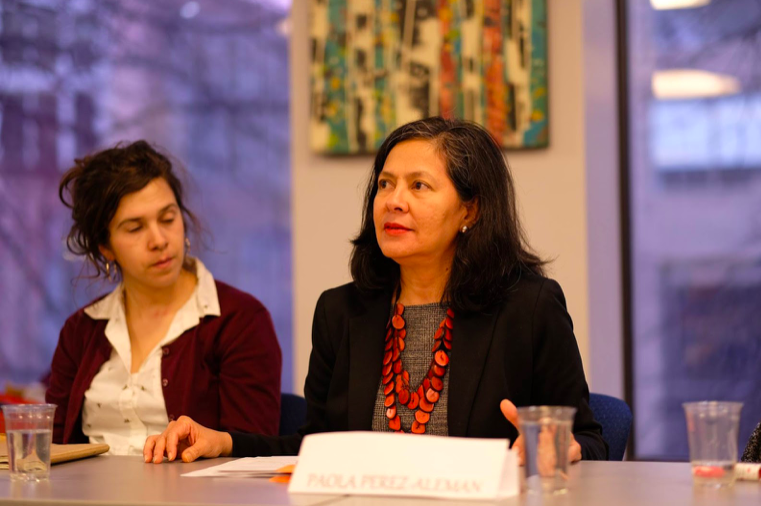 March 23, 2018
This discussion focused  on STEMM in the McGill and Montreal community. The interdisciplinary panel of speakers covered a wide variety of research topics in biotechnology and their environmental implications.
Featured Speakers:
Julia Freeman (Faculty Lecturer, McGill School of Environment)
Celeste Welch (Bioengineering Research Scholarship Recipient)
Alexis Nolin-Lapalme (Student, Pharmacology & Therapeutics)
Aditya Jain (Graduate Student, Bioresource Engineering)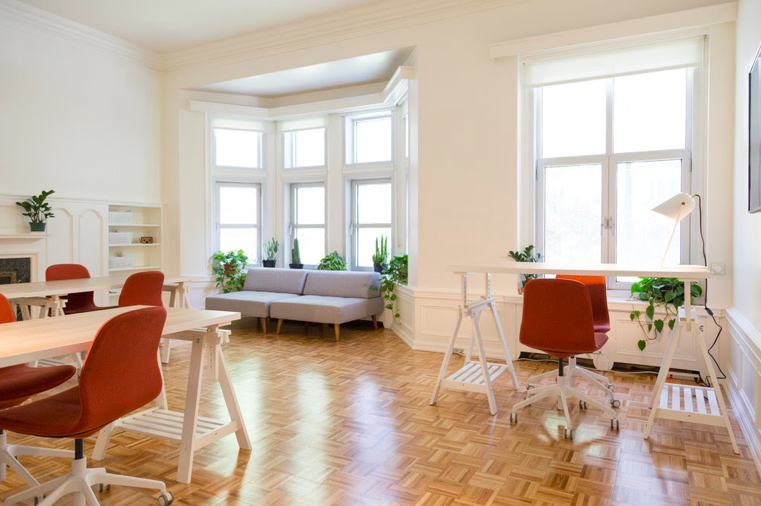 February 8, 2018
In collaboration with the MUS Sustainability Network, the RSN assembled a panel of experts to discuss green technology and economic development for the future.
Featured Speakers:
Tommaso Ferretti (PhD Student, Faculty of Management)
Miron Avidan (PhD Student, Faculty of Management)
Megan Poss (Project Manager, MDIIM)
Student Fellows from the Institute for Integrated Management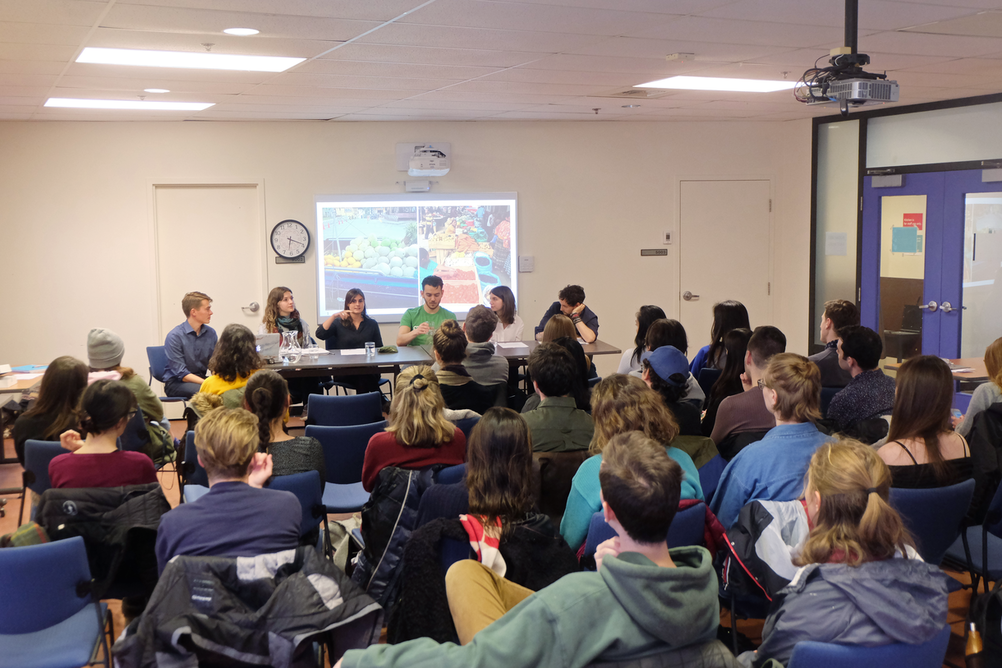 November 22, 2017

At this event we explored the reality of sustainable urbanism. The highlighted speakers discussed the future of agriculture, technology, and governance.
Featured Speakers:
Heather McShane (Catalyst-in-Chief, MSSI)
Vikram Bhatt (Professor, Architecture)
Julian Agyeman (Professor of Urban and Environmental Policy, Tufts University)
Student representatives from the McGill School of Environment